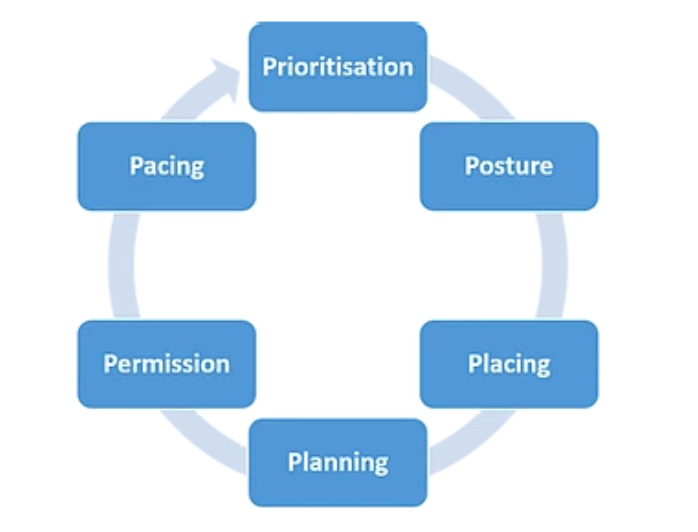 Prioritise tasks when you have limited energy – decide what is most important.
Posture – Be aware of posture – sit rather than stand.
Placing – make life easier by placing objects and things to do in easy reach or get someone to place them for you so you can complete the task. Keep the most frequently used items in easy reach
Planning – Plan your activity to maximise the time of day when you have most energy, and try to increase this each day. Get rid of distractions and unnecessary tasks
Permission – it is OK not to be able to do everything that you could a few weeks ago – it will come back, but it is easy for people to feel low and frustrated – don't worry its normal!
Pacing: take it steady – don't rush at daily exercise, you will become over-tired and frustrated. Build up slowly but listen to your body. If you are on a bad day, be kind to your body and rest as needed.
If you would like some help on learning how to pace yourself and return to fitness, do contact Jean Thistleton on 01625 590444 or email info@physiofit.co.uk